Life's challenges are sometimes anticipated and other times very unavoidable. It is in how we handle these challenges that will ultimately shape and define us. It's this natural progression that will guide us to become a better, happier, and insightful person. So, embrace your new perspective on life and let it be a guide to your many upcoming successes.
If your view on dating has also changed, then you are not alone. Please read this Match.com article on the top five differences between what we thought we wanted then and what we know we want now. It's a revealing look at how life changes us and moves us to always do what we know to be right.
---

Dating: Then and Now
By Marshal M. Rosenthal
You might not want to admit it, but you've changed, as you've grown older. While being in your 40s doesn't make you old, you'd be fooling yourself to believe that your view on life has stayed the same over the years.
And that goes for dating too – both in the kind of social life you now lead, as well as the kind of person you're looking for.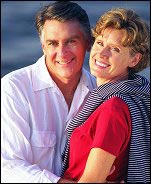 Things change over time: You grow up, you fill out, and most of the time you know what you want. In fact we can drill this down to a list of the top five differences between what you thought you wanted then and what you know you want now.
1. Dating as a precursor to marriage vs. Just for the fun of it
When you were younger, looking ahead to a future of a spouse and kids probably made sense, and this influenced your dating style. But now you could be divorced or a single parent, and so the pressure to get hitched just isn't as intense. And while marriage could still be in the cards, the kind of dating you're doing now doesn't have to be as stressful because you can just have a good time "in the moment" rather than worrying about where it all is going to lead.
2. Partying all night vs. Calling it a night
You still enjoy going to concerts, but it's more likely to have seats and end by 10:00 p.m. rather than taking place in some hole in the wall with bad ventilation. It's not that you've become your parents (heaven forbid), but you have enough history to know that the things you like are okay; you don't have to jump onto every new fad, new music, new way of dressing in order to be "hip." And that means when you go out on a date, you're doing the things you want to, and the person you ask out is getting to spend time with the real you – not some idea of what you think you have to be.
3. Peer pressure vs. No pressure
When you're just starting out, a lot of people tell you what they think is "best." Your parents, classmates, even your best friends – everyone is telling you how you should live your life. Well, now that you're in your 40s, you've been doing just that and deciding it for yourself. This means you're more secure (or less insecure anyway) and more in tune with what you want. The result is that you come across more self-assured in dating, and you pick the kind of dates that you really want.
4. Talking as a way to butter someone up vs. Talking for its own sake
In your 20s, you probably tried to say the "right thing" so that your date would like you (not that it worked, but it seemed to make sense back then). Now you know that a real conversation comes from being able to communicate whatever is on your mind and not just what they want to hear. It's a lot more fun being liked for what you really think, isn't it?
5. A couple of dollars vs. A career
Still new to life, you didn't think much about what the future would bring. It was natural to blow a lot of cash on silly and transient stuff. Being older means having a better grasp of your economics, so you spend money on things that make you happy (which includes dating), making you a calmer and more confident person. That's something that money can't buy.
Of course some things never change; you still want the best social life you can have. It's not that being older makes it easier than when you were in your 20s, but maybe the best way to put it is that you now realize your time is precious, so what you do with it has to have value and be worthwhile.
Quality singles of all ages are waiting for you. Search for local singles today!
---
Match.com is a leading online dating service. For more information on Match.com, read our Match.com Review.
It is fun and easy to get started in online dating. Get things rolling right now by Joining Match.com or reading our article on getting started in online dating.